Bridesburg Spine and Injury Clinic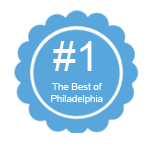 Dr. Anthony Calantoni is a chiropractic physician serving Philadelphia and the surrounding communities of Bridesburg, Port Richmond, Fishtown, Kensington, Mayfair, Tacony, Frankford, and Juniata. Bridesburg Spine and Injury Clinic is a State of the Art facility located in the Bridesburg section of Philadelphia. The office is dedicated to conservative therapeutic solutions targeting your unique needs, whether you are suffering from excruciating back pain, neck pain, headaches, or even just plain old muscular tightness and discomfort. The office specializes in all types of injuries including Sports, Motor Vehicle , Work Related, and most all spine and/or joint conditions.
One of the primary goals of a primary healthcare provider is to provide patients with an accurate diagnosis for the condition being treated. If there is a mechanism of injury involving trauma, ordering the appropriate diagnostic work-up allows Dr. Calantoni to understand the exact location and severity of the injury at hand. If there is a condition that requires further consult or a second opinion, Dr. Calantoni will immediately refer you to the appropriate specialist. Dr. Calantoni has a working relationship with a number of local orthopedists, neurosurgeons, neurologists, and primary care physicians.
When treating trauma related injuries, Dr. Calantoni practices within the standard of treatment derived from evidence based research published by the National Guideline Clearinghouse adopted by the US Department of Health and Human Services. A critical part of the care provided at Bridesburg Spine Clinic is the knowledge shared with patients on continuing there treatment beyond the clinic by following "The Home Care Spinal Strengthening and Stabilization Protocol." Fundamental core exercises, stretches, activities of daily living modifications, ergonomics, proper lifting techniques and a strong focus on posture are critical components of the active care plan prescribed at Bridesburg Spine and Injury Clinic.
At your first visit to Bridesburg Spine and Injury Clinic, Dr Anthony Calantoni will evaluate your condition to determine if chiropractic treatment is right for you. If there is a good fit, care plan options will be presented specific to your needs. Dr. Calantoni will then explain the science behind the prescribed course of care and why correcting the cause of your condition will provide long-lasting pain relief and minimize future recurrence.
Call our office at (215) 743-5330 for an appointment today!
More